Why?
Because it is a work of art. It is made of the finest materials, adheres to proven theory, barely affects performance, is quiet and meets the strictest emissions tests. The only compromise is weight....
I recently cut up a set for a separate project, thought I might share my findings. I could help but think that some engineer in the might Suzuki works got an internal award for his efforts. Or maybe a cup of saki in a plastic cup.
Firstly, the headers. They contain a carapace within which is another stainless steel shell holding two catalytic converters. Some high tech insulation is sandwiched between the two shells.
The above image shows the position of the stock narrow-band oxygen sensor, the wide band was fitted by myself for logging purposes.
Here's a close-up of the cat. Unlike the ceramic matrices you find in cars, this one is metal. And heavy!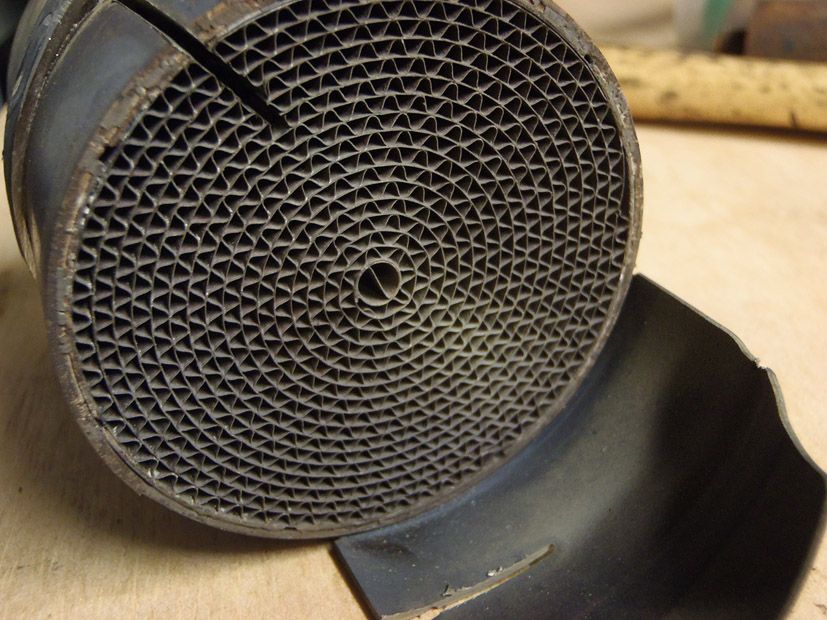 Here is a close-up looking into the incoming headers. The second stage pipe diameter follows traditional exhaust ratios, in this case 1:1.5 of the headers, i.e. the cross sectional surface area of the stage two pipe is 1.5 times that of the two headers that feed into it.
Not the smoothest transition, but far better than aftermarket pipes I've seen.
Now for the mufflers....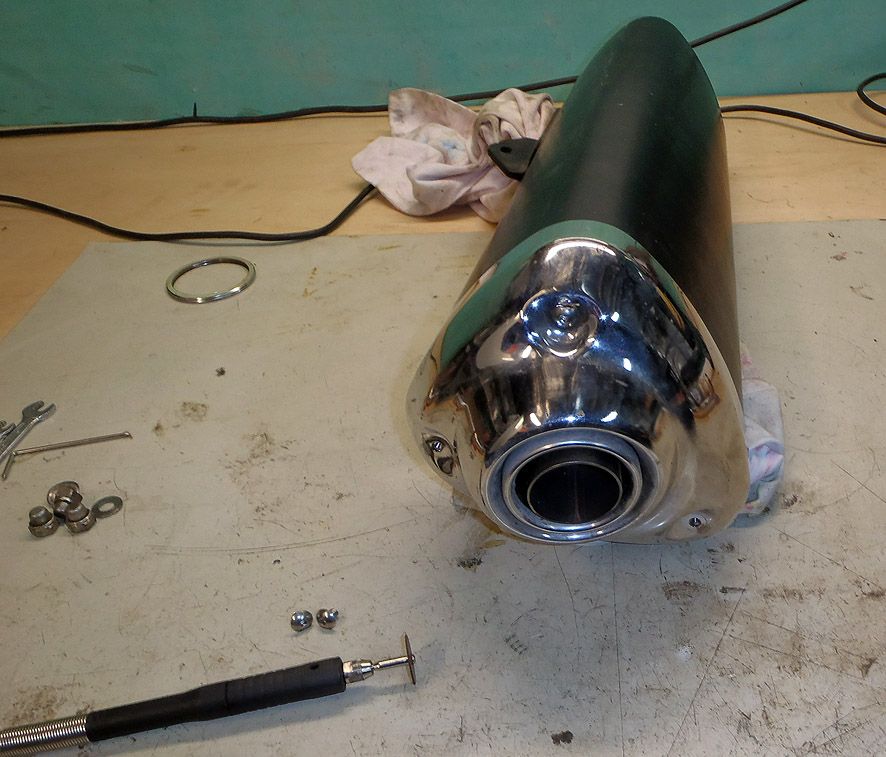 First, a cutting disc on the Dremel to remove the tack welds on the retaining screws.
TBC...