VISTA CRUISE LOCK - Honda 2- Cable Modified to suit K8
It was a complete ass-pain to do, but the results are actually quite excellent. You can click these thumbnails below to see the details up close:
Final Install:
I used the Vista Cruise lock for the Honda 2-cable throttles, which has a small "ledge" to it:
So I needed to grind off this ledge....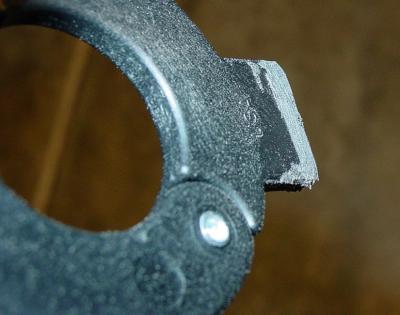 Now for the ass-pain part.... the K8 throttle sleeve has several large ridges that are used to help retain the factory grip in place... since I was swapping them out for the excellent Beemer grips anyway, I had to grind these two ridges off the throttle sleeve....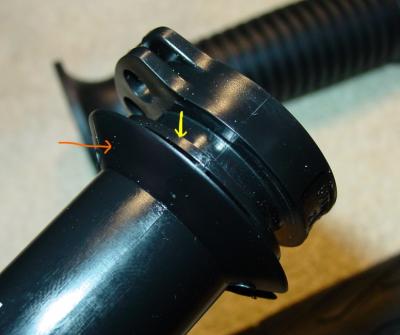 There is a third ridge on the outboard end of the throttle sleeve... off it went, too....
Now this next step you don't want to dick up.... drilling two small holes to pass through a small retaining bolt that will affix the throttle lock in place. One hole through the throttle lock, and it's attending hole in the throttle pulley housing. There is more than enough room within the housing to hold the small bolt you will use here. Remember.... measure twice, cut once!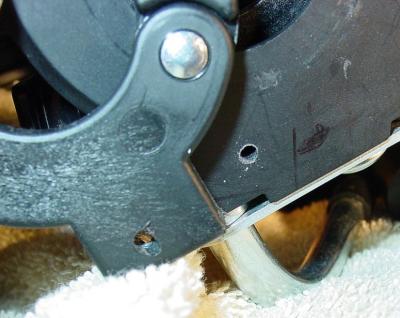 Now you can mount up the Vista Cruise and adjust away! I ended up not using the nyloc bolt you see below, rather, the washers and small bolt only. The fastener cut its own threads into the plastic, and has been holding steady for several hundred miles now.