Info & pics courtesy of

DNGrumpy

(www.hayabusa.org) US site.
GENERAL EXPLANATION
I used a dremel to cut the welds that hold the three allen screws in place on the endcaps. I removed the caps and drilled one half inch hole between the threaded rods for the cap mount, It wasn't loud enough so I added three more to each, I still have room for 3 more for a total of nine. With the first three there was some resonation with the cap back on so I cut 1.5 inches off of the center pipe. After cutting off that the resonation went away but it still wasn't very loud, so I drilled the second set of three holes.
They have a sweet rumble to them now, I don't think I'll need the last three holes. I can here the bike now while riding it. I used a standard db meter at 25 feet straight bike from the bike, stock at 4500 RPM was 81 db, With the modded cans I now get 109 db, quite a difference. They are not obnoxious though.
I finished off the mod with some new stainless 6mm hardware, The crap that was on there was way too soft. I used a dremel with a drum to clean all the edges and a magnet to get out all the shavings. I may pull the caps back off and paint them black with engine enamel.
You can see the shortened pipe and the holes I drilled in this photo.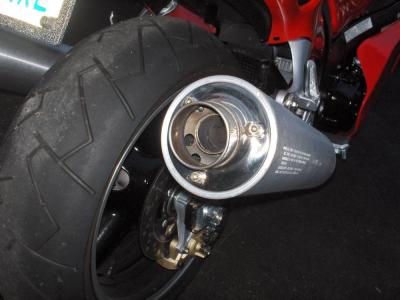 THE PROCESS
STEP 1
Use a dremel or some sort of wheel and cut the welds that hold the allen buttonheads in place. Then use a 4mm allen wrench to remove the screws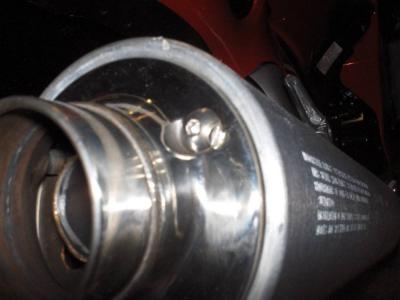 STEP 2
Use a stepped drill bit to drill the holes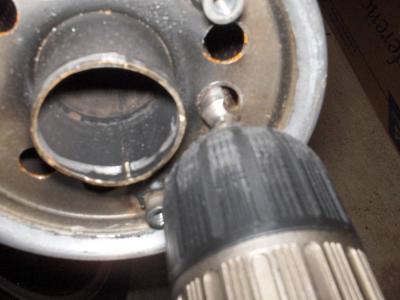 STEP 3
Cut off 1.25" or 1.5" off the center pipe.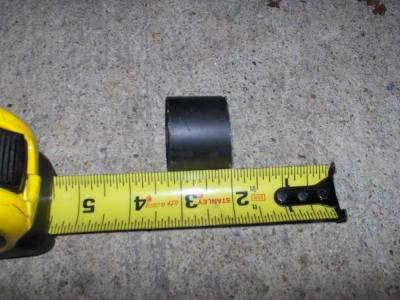 STEP 4
Use a drum sander to clean up all the cuts and holes.
STEP 5
Use a magnet to get all the shaving etc...
I then sprayed everything with black engine paint in hopes to keep the rust down.
STEP 6
I bought 6mm allen head stainless bolts to replace the stock stuff, the length is 12mm.